WISTING VIGNETTE
April 2019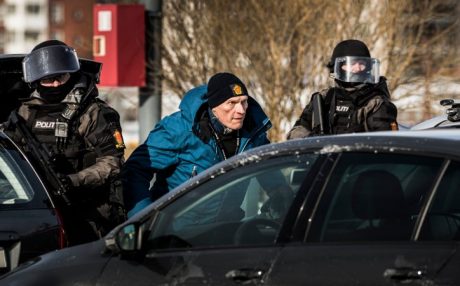 Enjoy the beautiful vignette for the TV series, with Jacobs music. WATCH
Wisting on Viaplay April 11th
April 2019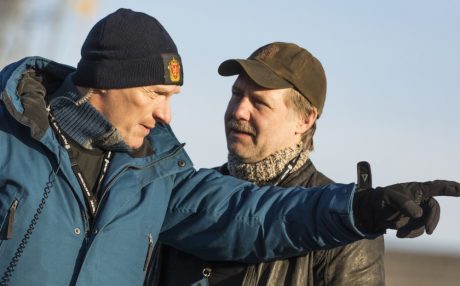 Empathetic, meticulous and relentless – the only thing to escape Larvik detective William Wisting in his hunt for Norway's most notorious criminals is a happy family life. And when two mysterious deaths interrupt Wisting's Christmas, it is the beginning of a showdown with the deadliest killer of them all. Premiere April 11th on Viaplay
WISTING
December 2018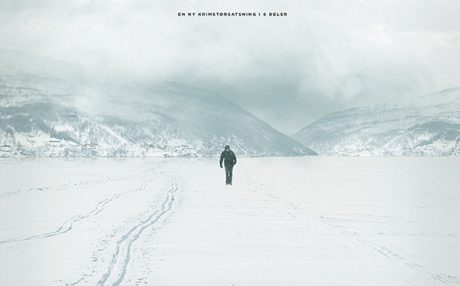 Based on Norwegian author Jørn Lier Horst's novels about police detective William Wisting, Wisting is described as a character-driven thriller series of Nordic noir with a strong, international appeal.
The books have sold over 1.2 million copies in Norway alone and been translated into 30 languages.
The ten 45-minute episodes follow the story of Wisting, who has lost his wife and raises his daughter alone while trying to bring down Norway's most notorious criminals. Wisting is currently being filmed in and around Larvik-Stavern in the Vestfold region.
The author Jørn Lie Horst on the transformation from book to TV series:  https://www.deadgoodbooks.co.uk/wisting-tv-series/
All music is created by Jacob Groth, and recorded in his studio in Copenhagen, with his team Ole Bo and Søren Møller
"Livets Pris" award winner at Northern Character Film Festival in Murmansk
December 2018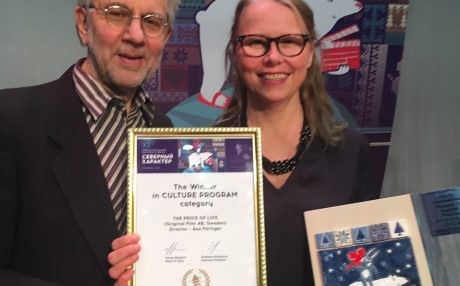 The Swedish documentary "Livets Pris" won an award  at Northern Character Film Festival i Murmansk in Category "Culture". The festival is a prestigious Film Festival for Documentary Films held for 11th time in the northern Russian city. Instructor Åsa Faringer and producer Ulf Hultberg recieved the honorable award. The music is created by Jacob Groth.
Picture of Åsa Faringer and Ulf Hultberg by Tamara Sushko
Midnight Texas second season
August 2018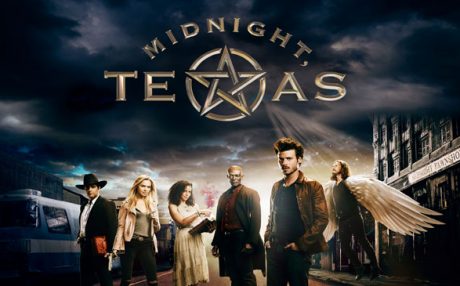 The six-month wait for Midnight, Texas' Season 2 renewal felt interminable to fans, but it won't take nearly as long for the supernatural drama to throw its residents into mortal danger once the show resumes this fall. Proving there really is no rest for the wicked, Manfred & Co. will be in serious trouble "pretty much 10 seconds in" to the Oct. 26 (US) season premiere. The crew is led by showrunners Nicole Snyder & Eric Charmelo and co-producer Stephen Welke. They are joined by cast members François Arnaud, Parisa Fitz-Henley, Jason Lewis, Arielle Kebbel, Peter Mensah and Dylan Bruce, all are working on what's to come in the dusty, dark little town. Watch a little teaser with the crew https://www.youtube.com/watch?time_continue=3&v=W57ID22evDs
Jacob is in Copenhagen composing and recording the Midnight Texas Score for season 2.
Music-Editors are Eric Wegener and Alex Levy
Assistents for Jacob are Ole Bo and Soeren Moeller.
Nominated for Camille Awards
August 2018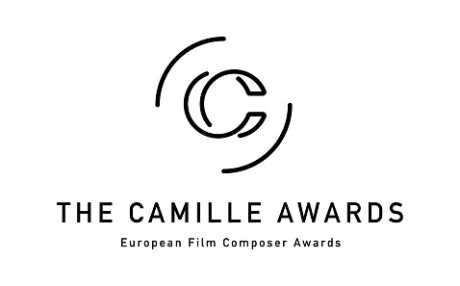 Jacob has been nominated for an European Film Composer Award, the Camille Award, for Best Score 2017, for his score for Modus (Second Season).
The Camille Awards are a set of awards given to composers of exceptional pieces of film and audio-visual music by their peer composers. The ceremony will take place October 20th 2018 in the frame of the International Sound & Film Music Festival (ISFMF) in Pula (Croatia). It is organized jointly by the festival's organizers and the European Composer and Songwriter Alliance (ECSA). The Camille Awards honor composers of original music for audio-visual artworks in three categories ("Best Orchestral Score", "Best Electro-acoustic Score" and "Best Original Music for a Series"). In the first phase, fourteen member-organizations representing composers of music for the audiovisual sector in twelve European countries have submitted outstanding works from their respective region.
http://composeralliance.org/cultural-activities/camille-awards/
Jacob Groth recording a new album
April 2018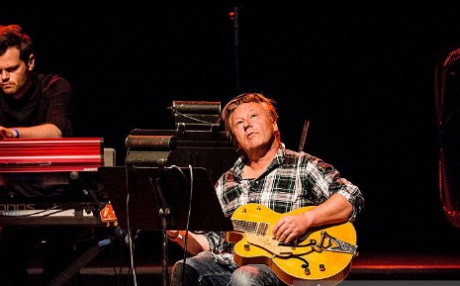 Jacob is working on a new CD, titled "Music for your inner Movie". Part 1 -Themes –
The music does NOT belong to any TV-series or Featurefilm, its simply music for your pleasure.
Jacob is recording in Copenhagen with his team of great musicians:
Jacob Groth – all string-instruments
Søren Møller – piano and keyboards
Ole Bo – marimba, vibraphone, percussion
plus additional mucians to be published later.
Midnight Texas Season Two
April 2018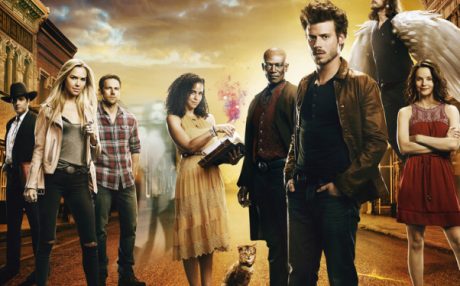 NBC has given a second-season renewal to supernatural drama Midnight, Texas. Eric Charmelo and Nicole Snyder, who served as consulting producers on Season 1, have been named executive producers and showrunners.
Additionally, two cast members from Season 1 — Sarah Ramos and Yul Vazquez — will not be coming back as series regulars. Midnight, Texas, starring François Arnaud, is based on the books by author Charlaine Harris, who already has one hit supernatural drama series based on her novels to her credit — HBO's True Blood. Midnight Texas ranked as the No. 1 broadcast drama series last summer in adults 18-49 years old.
Midnight, Texas takes a journey into a remote Texas town where nothing is what it seems. In Midnight, Texas, being normal is strange and only outsiders fit in. It's a mysterious safe haven for those who are different — a perfect place for anyone looking to hide from the outside world. The cast includes Arnaud, Dylan Bruce, Parisa Fitz-Henley, Arielle Kebbel, Jason Lewis and Peter Mensah. Charmelo and Nicole Snyder will executive produce with Janollari.
All music is created by Jacob Groth
New documentary "Livets Pris"
February 2018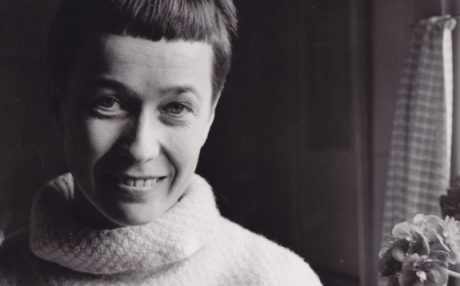 Jacob has created all music for Swedish documentary "Livets Pris", which premiered February 9th.
The documentary is based upon Sara Lidmans letters and diaries from her journey to South Africa. Sara Lidman is one of Sweden's most respected and wellknown writers. She fell in love with a black man, during apartheid in the sixties, and she is paying a high price for her love, and is forced to leave South Africa.
Creator: Ulf Hultberg
Directed by Åsa Faringer
Script by Åsa Faringer
Produceret by Ulf Hultberg, Gunilla Eriksson, Anna Svensson
Watch the trailer https://vimeo.com/254687588
MODUS 2
October 2017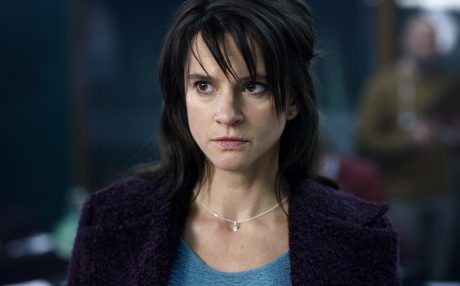 Get ready for Swedish TV thriller MODUS, second season. Will premiere at November 2nd at C More streaming
Picture: Inger Johanne Vik (Melinda Kinnaman)