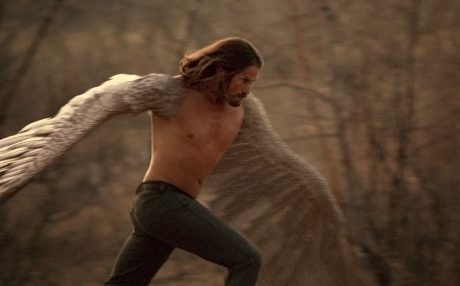 Midnight Texas
Creator:Monica Owusu-Breen and David Janollari
Origin:USA
Original Title:Midnight Texas
Composer:Jacob Groth
Release:24 July 2017
"Midnight, Texas" is based on the best-selling book series by Charlaine Harris (author of the novels that inspired "True Blood"), executive produced by Monica Owusu-Breen ("Agents of S.H.I.E.L.D.") and David Janollari ("Six Feet Under") and produced by Universal Television and David Janollari Entertainment This supernatural thriller takes a journey into a remote Texas town called Midnight where nothing is what it seems. The town of Midnight sits on a veil between the living and hell. where being normal is strange and only outsiders fit in. Midnight is a mysterious safe haven for those who are different - a perfect place for anyone looking to hide from the outside world. Midnight Texas is staring among others; Francois Arnaud, Dylan Bruce, Arielle Kebbel, Jason Lewis, Peter Mensah and Sara Ramos. All music for Midnight, Texas is composed by Jacob Groth and created with his team; assisting engineers Ole Bo and Soeren Moeller, recorded at Griffith Park Studio, Hollywood. Music editors Alex Levy and Eric Wegener.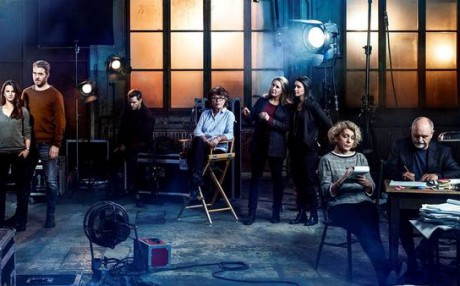 Modus
Director:Lisa Siwe (episode 1-4) and Mani Maserrat (episode 5-8)
Creator:Mai Brostrøm and Peter Thorsboe
Origin:Sweden
Composer:Jacob Groth
Release:23 September 2015
A Swedish TV-thriller, in 8 episodes based on Anne Holts novels about profiler Inger Johanne Vik. It is a thrilling story that raises questions about religion, human rights, and the very nature of love itself. It goes beyond conventional crime and peppers the story with red-hot political issues and criticizing intolerance. Modus is starring among others: Melinda Kinnaman, Henrik Norlén, Krister Henriksson and Marek Oravec. MODUS is created and written by the three times Emmy award winning duo Mai Brostrøm and Peter Thorsboe (Unit One, The Eagle, Protectors, The Team) and is produced by MISO Film. Concept Director for episode 1-4 is Lisa Siwe (Glowing stars, The Bridge), for episode 5-8 Mani Maserrat, and Chief editor Roberth Nordh. All music is composed by five times Emmy Award winner Jacob Groth. Music is performed by The Danish Filmharmonics, soloists: Bastian Schneider (Cello), Benedikte Thyssen and Karen Johanne Pedersen (Violin), and Viola players Ida-Marie Arendt and Marie-Louise Jensen. Jacobs production team: Assistants/programming, Ole Bo & Søren Møller and mixing engineer Jørgen Knub.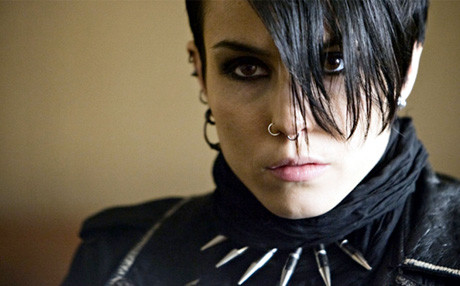 Millennium (2010)
Director:Niels Arden Oplev (episode 1-2) & Daniel Alfredson (episode 3-6)
Origin:Sweden
Release:20 March 2010
TV version on the Millennium Trilogy series.
Mercur
Director:Charlotte Sachs Bostrup
Creator:Adam Price, Sven Clausen and Stine Meldgaard
Origin:Denmark
Original Title:Mercur
Composer:Jacob Groth
Release:01 May 2017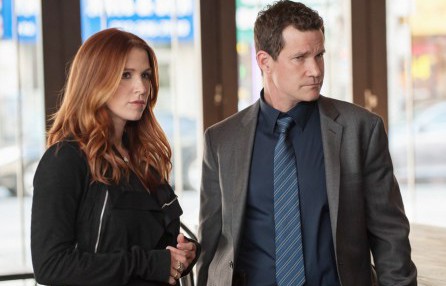 Unforgettable Season Four
Director:Matt Earl Beesley
Creator:Ed Redlich and John Bellucci
Origin:USA
Composer:Jacob Groth
Release:13 November 2015
Unforgettable season 4. Stars Poppy Montgomery (Carrie Wells) and Dylan Walsh (Al Burns) are back, but the supporting cast has been revamped since cast options had expired when the scripted crime drama was cancelled (for a second time) by CBS. In the premiere episode, NYPD Detective Carrie Wells (Montgomery) is on a career high, making headlines as New York?s most decorated cop. But her recent success will probe to be short-lived as she faces some of the most challenging cases of her career. Newcomers this season include Alani "La La" Anthony (Power) as flashy medical examiner Delina Michaels, Kathy Najimy (Veep) as Captain Sandra Russo, the team's new boss and E.J. Bonilla (Revenge) as young, wisecracking Detective "Denny" Padilla who has a penchant for Carrie, much to the dismay of Al. Additional players include Skeet Ulrich (Law and Order: LA) as Carrie?s mysterious long lost husband Eddie Martin and comedienne Rachel Dratch (Saturday Night Live) as Rosie Webb, the patience-testing star witness in a high-profile securities fraud case whom Carrie and Al are tasked with safely delivering to Miami. Grammy-winner Ashanti (Army Wives) is Stella, a gorgeous jazz singer caught up in the underbelly of NYC?s music scene, who catches the eye of Al. Series regular James Hiroyuki Liao returns as Major Crimes team member Jay Lee. Unforgettable is produced by Timberman-Beverly Productions and Jones Agee Productions in association with Sony Pictures TV. Executive Producers include creators Ed Redlich and John Bellucci as well as Sarah Timberman, Carl Beverly, Bill Chais and Poppy Montgomery. Composer Jacob Groth Unforgettable season four TV Series will be broadcast worldwide.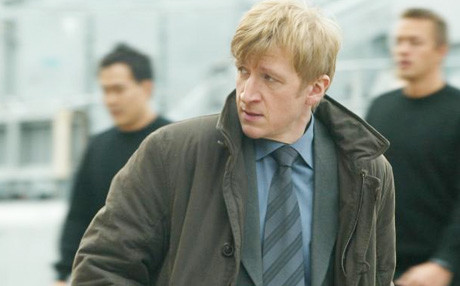 The Eagle (2004-2006)
Director:Various (producer Sven Clausen)
Origin:Denmark
Original Title:Ørnen
Release:10 October 2004
The Eagle (Ørnen), an Icelandic inspector in the Danish police force, is named chief constable of a new task force to help solve international crime. Along with a team of talented and diverse investigators he handles explosive and complex cases with all available means.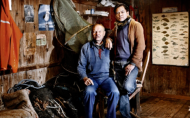 My Love (2012)
Director:Iben Haahr Andersen
Origin:Denmark
Original Title:Historien om Poul og Mai
Release:19 October 2012
Poul is a fisherman - one of the last pound net fishermen in Denmark. A few years back Poul experienced a great tragedy when he lost everything he loved: wife and daughter, But from the ruins of his old life sprouts a whole new. At the age of 60, Poul finds the love of his life. His name is Mai, and he is from Thailand.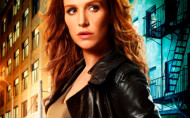 Unforgettable (2012-2014)
Creator:John Bellucci & Ed Redlich
Origin:USA
Release:09 June 2012
UNFORGETTABLE stars Poppy Montgomery as Carrie Wells, an NYPD detective with a rare ability that makes her memory so flawless that every place, every conversation, every joy and every heartbreak is forever embedded in her mind, ready to be accessed at a moment's notice.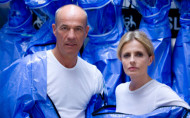 Eisfieber (2010)
Director:Peter Keglevic
Origin:Germany
Release:25 January 2010
It took 13 years after "The Third Twin" to put another Follett Novel on the screen - okay a little TV screen. Whiteout is a fast paced real time thriller novel. Tempo, Speed, Rhythm.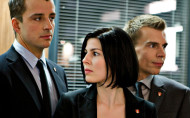 The Protectors (2008-2010)
Creator:Mai Brostrøm & Peter Thorsboe
Origin:Denmark
Original Title:Livvagterne
Release:06 August 2008
The Danish national police branch PET is in charge of personal protection, mainly of politicians and royal family. That also involves preventive work concerning terrorism, stalking etc. Meanwhile several team members must keep op top of personal concerns, such as ethnic background-related concerns and relational troubles at home.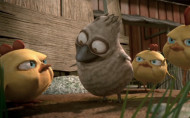 The Ugly Duckling and Me! (2006)
Director:Michael Hegner & Karsten Kiilerich
Origin:Denmark
Original Title:Den grimme ælling og mig
Release:09 December 2006
The series chronicles the adventures of a spunky named Ugly who looks a little weird and his father (sort of) who happens to be a rat named Ratso.
Living in a Minefield (2006)
Director:Marit Gjertsen
Origin:Norway
Original Title:Å leve i et minefelt
Release:16 October 2006
An Vi is left alone to support her eight daughters after her husband got killed by a landmine. To make a living An Vi and her daughters risk their lives tending a mine-infested plot of land.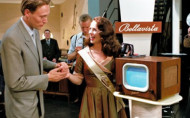 Better Times (2004-2007)
Director:Various
Origin:Denmark
Original Title:Krøniken
Release:04 January 2004
Starting in 1949, the series follows four young Danes through 25 years of history and personal developments in a story about finding yourself in a world of changes.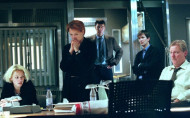 Unit One (2000-2004)
Director:Various
Origin:Denmark
Original Title:Rejseholdet
Release:01 October 2000
When a female police commissioner who has ambitions on behalf of her gender selects detective Ingrid Dahl as the new head of a Danish police travel unit, it does not come without problems for the young detective. She struggles to unite career and family, and she has to establish a cooperation with a team of detectives including the man who had expected to take her job. However, the initial uncertainty soon turns to trust and even friendship, and the team proves its worth investigating the nation's most vicious cases of murder and violent crime.
Taxa (1997-1999)
Director:Various (Producer Sven Clausen)
Origin:Denmark
Release:14 September 1997
TV Soap on a small Taxi service center in Copenhagen.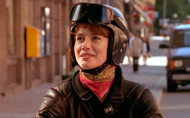 Emma åklagare (1997)
Director:Jonas Lindström & Rita Holst
Origin:Sweden
Release:09 February 1997
As a prosecutor, Emma Derkert does not only rely on evidence, but also on her emotions. That is her biggest strength, yet also her weakness, her emotions aren't always appropriate with Swedish law. She often has controversial cases on her desk, almost impossible to handle in the unsteady balance between ethical aspects in the case, and the harsh words of law.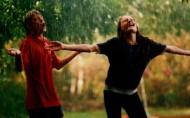 The Girl with Green Eyes (1995)
Director:Helge Steen-Knudsen
Origin:Denmark
Original Title:Pigen med de grønne øjne
Release:16 November 1995
TV Short film about Daniel, a reporter, works on an article about the 25th anniversary of the first lunar landing. He reminisces about a summer long ago when he met love for the first time in the shape of the girl next door, Marianne with the green eyes.
De skrå brædder (1995)
Director:Claus Bjerre
Origin:Denmark
Release:04 June 1995
A documentary about Det ny Teater, Denmark, 1908-1994 with interviews of past actors and actresses.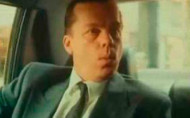 Fatal Affair (1993)
Director:Leif Magnusson
Origin:Sweden
Original Title:Den gråtande ministern
Release:21 September 1993
The Defence Minister Sven Cedevall, a popular politician and happily married family father, isn't the kind of man who should risk what he got for a temporary relation. But when he by chance meets the Polish waitress Anja there is no turning back. Against his will and sense he's drawn to her. What begins with love develops later to a violent end.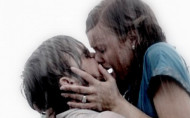 First Love (1992)
Director:Leif Magnusson
Origin:Sweden
Original Title:Första kärleken
Release:07 April 1992
Mini Series in six parts that appeared on Swedish Television in 1992. Concerns boy Anders love for the deaf girl Anna who he meets during the summer holidays.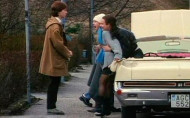 Fasadklättraren (1991)
Director:Rumle Hammerich
Origin:Sweden
Release:30 September 1991
Phillip, an 18 year old boy knows only one thing. How to climb...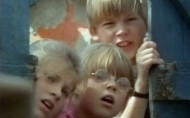 Guldregn (1986)
Director:Søren Kragh-Jacobsen
Origin:Denmark
TV series about the kids Nanna, Richard, Lasse and Karen, who accidentally finds a cake tin with the loot from a robbery at the local post offices.