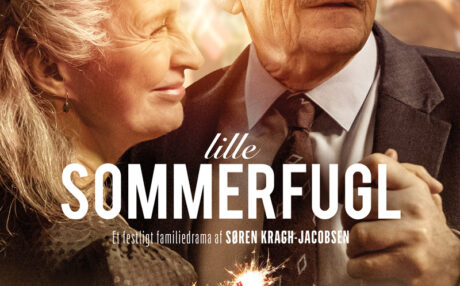 Lille Sommerfugl
Director:Søren Kragh-Jacobsen
Composer:Jacob Groth
Release:03 December 2020
The stubborn pig farmer Ernst and his wife Louise host a party on their farm to celebrate their 50-year wedding anniversary. However, the family is keeping a host of secrets, and Ernst is soon treading deep water. During the lively, colorful, intoxicating, and sorrowful evening, the truth slowly begin to emerge, putting the family to the ultimate test.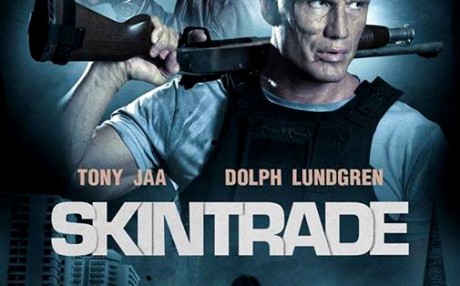 Skin Trade
Director:Ekachai Uekrongtham
Creator:Dolph Lundgren, Craig Baumgarten, Mike Selby
Origin:USA
Original Title:Skin Trade
Composer:Jacob Groth
Release:06 May 2015
With nothing but vengeance to live for, detective Nick Cassidy (Dolph Lundgren) ransacks his way through the Bangkok underworld in pursuit of Viktor Dragovic (Ron Perlman), the human trafficker who attempted to kill his family. As the crossfire grows more deadly, FBI Agent Eddie Reed (Michael Jai White) is sent to bring Nick home, while Thai detective Tony Vitayakui (Tony Jaa) questions the motives and methods that have brought Nick across the globe. Through dire circumstances, detectives Cassidy and Vitayakui must come together to destroy Dragovic's human trafficking network. Cast: Dolph Lundgren, Tony Jaa, Michael Jai White, Ron Perlman, Peter Weller, Celina Jade, Directed by: Ekachai Uekrongtham Produced by: Dolph Lundgren, Craig Baumgarten, Mike Selby Written by: Dolph Lundgren, Steven Elder, Gabriel Dowrick Composer: Jacob Groth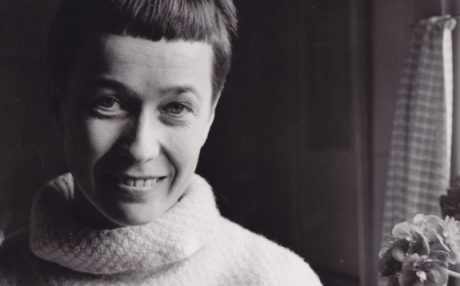 Livets Pris
Director:Åsa Faringer
Creator:Ulf Hultberg
Origin:Sweden
Original Title:Livets Pris
Composer:Jacob Groth
Release:09 February 2018
The documentary is based upon Sara Lidmans letters and diaries from her journey to South Africa. Sara Lidman is one of Sweden's most respected and wellknown writers. She fell in love with a black man, during apartheid in the sixties, and she is paying a high price for her love, and is forced to leave South Africa. Produceret by Ulf Hultberg, Gunilla Eriksson, Anna Svensson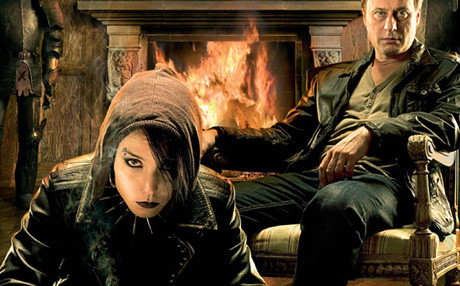 Millennium Trilogy: The Girl with the Dragon Tattoo (2009)
Director:Niels Arden Oplev
Origin:Sweden
Original Title:Män som hatar kvinnor
Release:04 March 2009
First movie of the Millennium Trilogy by Stieg Larsson. A journalist is aided in his search for a woman who has been missing - or dead - for forty years by a young female hacker.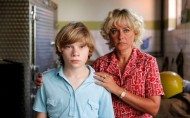 Speed Walking (2014)
Director:Niels Arden Oplev
Origin:Denmark
Original Title:Kapgang
Composer:Jacob Groth
Additional composer:Various
Release:28 August 2014
After novel by Morten Kirkskov, Niels Arden new feature film, starring Sidse Babett Knudsen a.o. "Speed Walking" is set in the same universe as the director's 2006 Berlin winner "We Shall Overcome" – quirky, provincial Denmark in the midseventies. The film follows young Martin who struggles to find his footing on the shaky ground of adolescence. As he is getting ready for his communion, his mother suddenly dies, her tragic death triggering a chain of events that affect everyone in the small community.
Dead Man Down (2013)
Director:Niels Arden Oplev
Origin:USA
Release:08 March 2013
Victor, a rising gangland player, has infiltrated the crime empire run by ruthless kingpin Alphonse, with the single purpose of making Alphonse pay for destroying his once happy life. As he meticulously orchestrates his vengeance from his high-rise home, Victor watches and is watched by Beatrice, a mysterious young woman who lives in the apartment across from his. On the surface a fragile woman-child, Beatrice seethes with a rage of her own. When she uncovers Victor's dark secrets, she threatens to expose him unless he helps her carry out her own campaign of retribution. Each fixated on avenging the past, they devise a violent and cathartic plan that could change their worlds forever.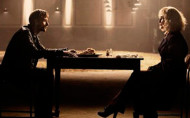 Flutter (2011)
Director:Giles Borg
Origin:UK (feature film)
Release:05 October 2011
John is an ordinary married man with an unusual way of making a living. His successful lawyer wife knows he pays his way through gambling and it is his honesty that makes their domestic arrangement work. When an attractive new bookie mysteriously arrives at the dog track, however, John finds himself in a world of thrills and deceit – and suddenly the stakes are higher than he could have imagined.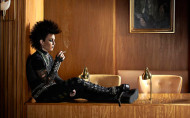 Millennium Trilogy: The Girl Who Kicked the Hornet's Nest (2009)
Director:Daniel Alfredson
Origin:Sweden
Original Title:Luftslottet som sprängdes
Release:27 November 2009
Third movie of the Millennium Trilogy by Stieg Larsson. Lisbeth is recovering in a hospital and awaiting trial for three murders when she is released. Mikael must prove her innocence, but Lisbeth must be willing to share the details of her sordid experiences with the court.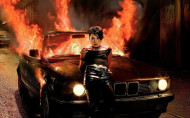 Millennium Trilogy: The Girl Who Played with Fire (2009)
Director:Daniel Alfredson
Origin:Sweden
Original Title:Flickan som lekte med elden
Release:18 September 2009
Second movie of the Millennium Trilogy by Stieg Larsson. As computer hacker Lisbeth and journalist Mikael investigate a sex-trafficking ring, Lisbeth is accused of three murders, causing her to go on the run while Mikael works to clear her name.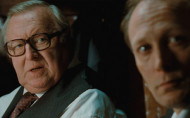 Headhunter (2009)
Director:Rumle Hammerich
Origin:Denmark
Release:28 August 2009
Martin Vinge, (35), former notorious journalist, now successful headhunter with a complicated personal life, is in all confidentiality contacted by 85 year-old N.F. Sieger, S.E.O. of Denmark's largest shipping company and oil empire. Sieger hires Martin to find an alternative heir to the firm instead of his son, Daniel Sieger, who for a long time has been destined to take the company into the next era. Martin starts coming up with suitable names for the position, but discovers that he has actually been entangled in a larger impenetrable power game aimed at deciding what is really going to happen to the company; a brutal power struggle that puts an intense pressure on Martin and his private life and relationships.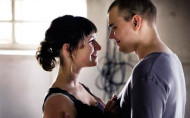 Worlds Apart (2008)
Director:Niels Arden Oplev
Origin:Denmark
Original Title:To verdener
Release:22 February 2008
The daughter of a Jehovah's Witness is forced to choose between religion and love when she falls for someone outside her faith.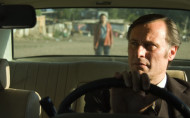 The Black Pimpernel (2007)
Director:Åsa Faring & Ulf Hultberg
Origin:Sweden / Chile
Release:02 November 2007
The story about Swedish ambassador in Chile - Harald Edelstam - and his heroic actions to protect the innocent people from the execution during and after the military coup on September 11th 1973.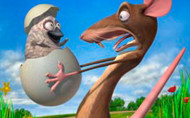 The Ugly Duckling and Me! (2006)
Director:Michael Hegner & Karsten Kiilerich
Origin:Denmark
Original Title:Den grimme ælling og mig
Release:06 October 2006
The film is based on a television series of the same name. The series chronicles the adventures of a spunky named Ugly who looks a little weird and his father (sort of) who happens to be a rat named Ratso.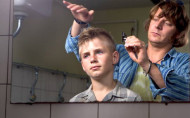 We Shall Overcome (2006)
Director:Niels Arden Oplev
Origin:Denmark
Original Title:Drømmen
Release:24 March 2006
A drama about a boy who's inspired by Dr. Martin Luther King Jr. and challenges repressive school authority in 1969 Denmark.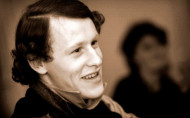 Young Andersen (2005)
Director:Rumle Hammerich
Origin:Denmark
Original Title:Unge Andersen
Release:11 March 2005
The 17-year-old Hans Christian Andersen is a dream and dreamer, a depressive outsider, vulnerable and at the same time rebellious, even to evaluating and berømmelsessyg. Rumble Hammerich film identifies his protagonist in a crucial period in the storyteller's life when he is forced to believe in himself and his poetic talent.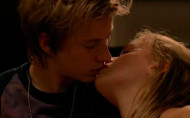 The Ketchup Effect (2004)
Director:Teresa Fabik
Origin:Sweden
Original Title:Hip Hip Hora!
Release:10 September 2004
A teenager's reputation is destroyed when she falls asleep drunk at a party and some boys take provocative photos of her.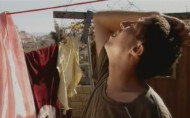 Shadi in the Beautiful Well (2003)
Director:Mahdi Fleifel
Origin:Denmark
Release:21 November 2003
An autistic boy, Shadi, lives in the heart of a Palestinian refugee camp where he is constantly tormented by his neighbours' kids, who steal his white pet dove. However, an unexpected present from relatives abroad changes everything.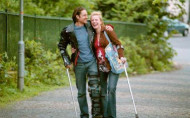 Skagerrak (2003)
Director:Søren Kragh-Jacobsen
Origin:Denmark
Release:14 March 2003
Skagerrak is the story of being hit by happiness when you least expect it. In their late twenties and tired of partying their way around the world, Danish Marie and Irish Sophie come ashore in Northern Scotland. After another drunken night they are soon parted from all their accumulated cash. Out of money and out of luck ambitious Sophie pressures Marie into accepting a lucrative job as surrogate mother. Months on, Marie finds herself alone, life having taken a dramatic turn. Heavily pregnant, and wanting to terminate her pregnancy, she's on the run from the future parents, searching for Sophie's old flame, Ken. In a case of mistaken identity, Marie ends up in hiding with three strange men in a seedy Glasgow garage. But then happiness strikes again.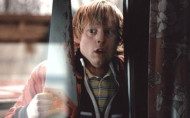 Chop Chop (2001)
Director:Niels Arden Oplev
Origin:Denmark
Original Title:Fukssvansen
Release:02 November 2001
Dennis and Carl are brothers who live on a small farm in the Danish countryside. None too bright, Dennis wants a girlfriend for Christmas. Carl makes sure that Dennis gets just that when he meets Rita at the local pub. She is on the run from her husband and she doesn't turn down the chance to hide away at Carl and Dennis's place.
A New Beginning (2000)
Director:Carsten Myllerup
Origin:Denmark
Original Title:2. juledag
Alfred and Erna have sold their farm and moved to the suburbs of a provincial town. It's December 26th and they are expecting their children and grandchildren for the annual Christmas lunch - for the first time in the new house. Alfred finds it hard to adjust to his new, quiet life. It's difficult for Erna to maintain old routines in a new situation and she loses herself in details. When her preparations for the lunch collapse, Alfred has had enough - but he realises that there is still a lot left to lose.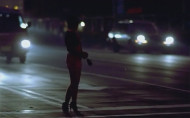 Street Love - Amor de la calle (2000)
Director:Åsa Faringer
Origin:Sweden
Release:13 October 2000
Shot under dangerous conditions in some of the most squalid parts of Mexico City, this documentary tells the story of Rosa Zaragoza, a prostitute who has fought back against organized crime and police corruption.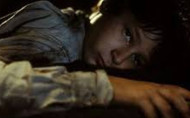 The Island On Bird Street
Director:Søren Kragh-Jacobsen
Origin:Denmark
Original Title:Øen i Fuglegaden
Composer:Zbigniew Preisner
Additional composer:Jacob Groth
Release:23 October 1997
Alex is an 11-year old boy who, during WWII, hides in the Jewish ghetto from Nazis after all the relatives have been sent to the concentration camp. The movie portrays the ghetto through his eyes.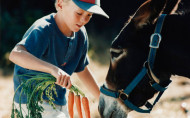 Cirkus Ildebrand (1995)
Director:Claus Bjerre
Origin:Denmark
Release:25 December 1995
Danish feature film for children.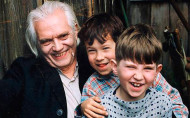 Kan du vissla Johanna? (1994)
Director:Rumle Hammerich
Origin:Sweden
Release:24 December 1995
Young Berra has a friend, Ulf. Ulf has a grandfather which he likes very much, he gives Ulf presents and takes him on fishing trips. Berra doesn't have a grandfather, but he wants one that's nice to him and who can teach him to whistle. Ulf knows where to find a grandfather - at a home for senior citizens. They go searching together and Berra finds a great pretend grandfather, Nils.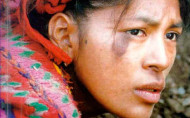 The Daughter of The Puma (1994)
Director:Åsa Faringer & Ulf Hultberg
Origin:Sweden
Original Title:La hija del Puma
Release:04 November 1994
Based on a novel inspired by the achievements of Guatemalan Nobel Peace Prize recipient Rigoberta Menchu Tum, "The Daughter of the Puma" recounts a woman's clandestine return from a Mexican refugee camp to search for her missing brother in their country, under oppressive military rule.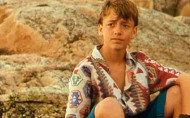 Den korsikanske biskopen (1993)
Director:Søren Kragh-Jacobsen
Origin:Sweden
The cousins Charlie and Max are going to spend the summer holidays in Bob's late father's summer house. But summer vacation is dramatically interrupted when a videotape arrives from Bob's dead father's lawyer. On the tape prompted Donald to complete a job - finding the abducted magical water wheel from Sudan, called "The Corsican bishop."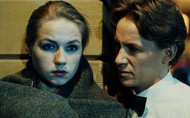 Svart Lucia (1992)
Director:Rumle Hammerich
Origin:Sweden
Release:11 December 1992
A school girl, Mikaela, writes an erotic essay. She gives it to her teacher in Swedish, whom she feels attracted to. She begins to spy on what he is doing and discovers that he has a very peculiar sense of humor. A girl in her class is murdered and the evidence points at the teacher.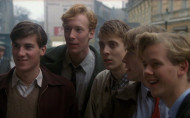 The Boys from St. Petri (1991)
Director:Søren Kragh-Jacobsen
Origin:Denmark
Original Title:Drengene fra Sankt Petri
Release:11 October 1991
Feature film About a group of school-mates form a resistance group in nazi-occupied Denmark.
Bare løgn (1991)
Director:Bodil Trier
Origin:Denmark
Release:06 May 1991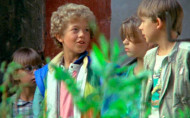 Guldregn (1988)
Director:Søren Kragh-Jacobsen
Origin:Denmark
Release:07 October 1988
Feature film about the kids Nanna, Richard, Lasse and Karen, who accidentally finds a cake tin with the loot from a robbery at the local post offices.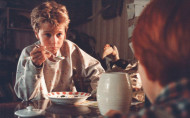 Otto Is a Rhino (1983)
Director:Rumle Hammerich
Origin:Denmark
Original Title:Otto er et næsehorn
Release:25 March 1983
Topper and viggo decides to draw a rhinoceros on the wall in Topper's apartment. However, the rhino doesn't vansih, as they think it will, but it comes to life instead. They name him Otto, but keeping him on the third floor in an apartment isn't easy. Otto becomes hungry and getting food for a yellow rhinoceros is easier said than done. This task casts them into many adventures, involving many different people.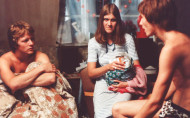 Charly & Steffen (1979)
Director:Henning Kristiansen
Origin:Denmark
Release:21 December 1979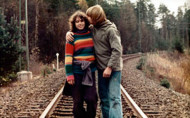 Wanna See My Beautiful Navel? (1978)
Director:Søren Kragh-Jacobsen
Origin:Denmark
Original Title:Vil du se min smukke navle?
Additional composer:Jacob Groth
Release:10 October 1978